We knew social media was here to stay, and Mississippi State University had to be part of it.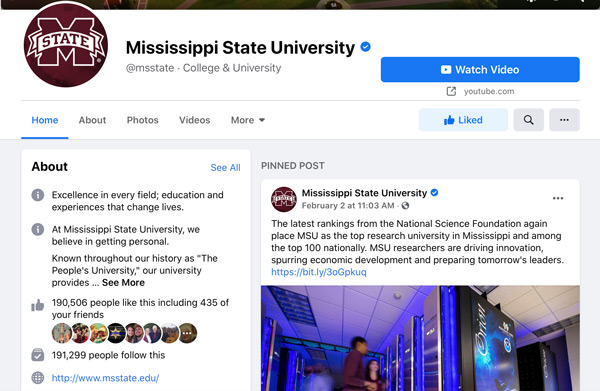 That was our thinking in 2007 when Facebook pages launched. The feeling of sitting down at a Facebook-branded web form, setting out to create a page that will represent the entire university for years (or even decades) to come was as exciting as it was daunting.
What will we post? Will people follow and share our content? What will commenters say? How should we moderate them? What are the rules and norms? Are there any?
We were figuring it out as we went along. What we knew, though, was that Mississippi State University needed a presence as robust and wide-ranging as the university, itself; one that would represent its 20,000 students and 5,000 employees. We also had to attract prospective students, engage alumni, showcase research, promote events, and serve as a channel for emergency postings to ride alongside photographs of one of the Southeast's most beautiful campuses.
Kind of a lot, right?
We felt a bit overwhelmed. The wide range and reach of this new digital channel came with its challenges and learning curves. But the thought we kept returning to: imagine the possibilities.
From the first follower to the 100,000th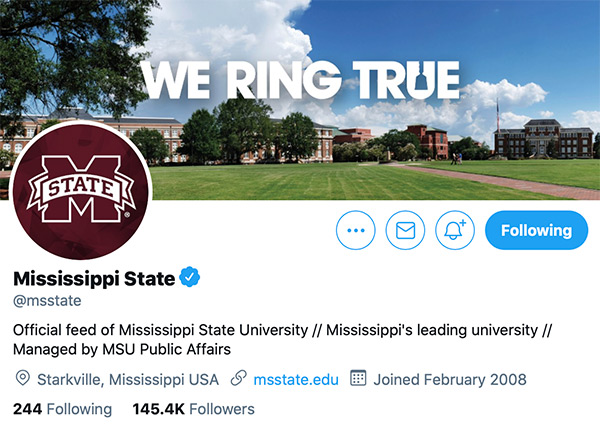 Of course, my amazing colleagues and I were the first to "like" the newly created MSU Facebook page. We shared it to our own profiles, sent it out to the media, and encouraged other employees, students, parents, prospective students, and alums to follow.
The university sent out multiple press releases daily. We knew we did not want to post every news item to Facebook. Content had to be curated, geared toward a social media audience. What types of stories land? They are the ones seasoned for Facebook. How could we engage the audience, too? Instead of seeing comments as a scary negative, we knew hundreds of thousands of people love MSU. Let's hear from them!
Some early ideas that worked well were user submitted photos in a contest that we ran, regular professional photography from the award-winning university photographers, photos from popular events like concerts, football games (that the Bulldogs won), basketball, and baseball to name a few. Well-known speakers on campus were also a hit.
What did not work? Early on, I once posted a clip of an MSU alum on a national television show discussing a political issue. The point of the post was not the politics of the segment — but to simply show how visible our alumni are. That was not how it was received. The comments immediately devolved into heated discussions about the issue, itself. The university was even called out for "taking a political position." We learned one of the earliest brand-related social media lessons — be super careful about politics. We unwittingly opened the door and commenters with strong political views rushed in, hijacking the discussion. Needless to say, future posts were more cautious.
Other than the clear wins (and a few clear losses), we analyzed analytics. The types and number of comments that we attracted were important barometers, too. We were always reading, always learning what would engage and grow the audience in a healthy way and promote the university's already strong brand.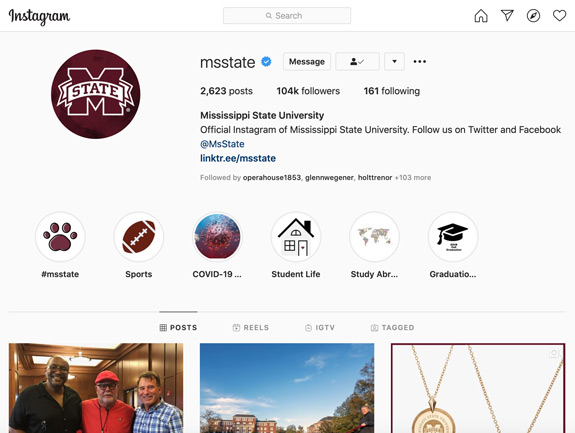 Some things we learned along the way: be consistent. Be authentic. Visuals are key. We are serving a large, diverse audience; the content has to be wide ranging. Each social platform has different strengths and audience expectations — play to those pros and norms.
Consistently following internally developed protocols and truly learning what works and what does not work spurred our growth to over 100,000 followers relatively quickly.
Drawing on that knowledge and experience and with a record of success, we were asked to develop social media policies and protocols for university departments.
What about now?
Mississippi State University now roughly 500,000 followers across their primary Facebook, Twitter, and Instagram accounts. The institution has done an incredible job of growing its social following and maximizing its social presence. We are proud to have developed the foundations and strategies that played a key role in their growth.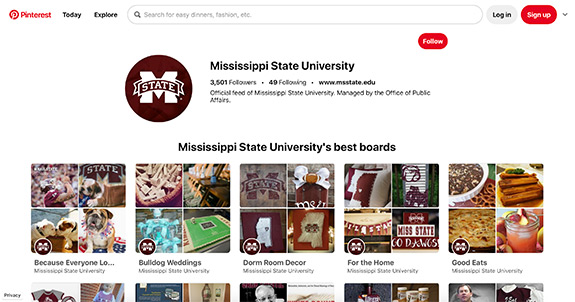 We can help you, too
There are countless lessons that we have learned from our decade-plus experience with large institutions like Mississippi State as well as small businesses, organizations, and nonprofits. The right social media strategy will strengthen your brand and supercharge sales over time. But it is crucial to start with the right foundation. Contact us today and let us put the right mix of time-tested, innovative strategies to work for you.